Milestones get selected by Dominicans for Justice and Peace each year to reflect certain accomplishments or highlights in the defense of human rights by the organisation and its partners that are worthy of special recognition.
2021
In the Dominican Republic, the engagement of Dominicans for Justice and Peace in denouncing human rights violations in the sugar industry helped to uncover one of the biggest financial scandals in history.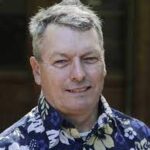 October 2021
New UN Special Rapporteur
After 10 years of work by Civil Society Organisations, including Dominicans for Justice and Peace, the UN Human Rights Council adopted a resolution to create a new Special Rapporteur's mandate on the promotion and protection of Human Rights in the context of Climate Change.
May 2021
With the assistance of Dominicans for Justice and Peace, Dominicans in Abidjan have become credible partners for the juvenile justice institutions in the country as well as trustworthy and invaluable assistants for the young detainees.
March 2021
The director of Dominicans for Justice and Peace addressed the United Nations at the 14th Crime Congress and raised awareness for wholesome approaches to juvenile justice.